Long -lasting partnerships
We believe in long -lasting partnerships and in exchange of know how. We are leveraging through our partnerships which further strengthen our mission. Our partners add expertise and knowledge.
We maintain strategic alliances in the IT sector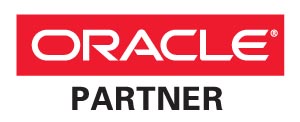 We have been validated from Oracle to have Expertise in the following solution areas by demonstrating proof of competency demonstrated customer success and continued commitment.
Sell Expertise: Resell Oracle Cloud
Authorized to resell Oracle Cloud technology on behalf of Oracle.


Digital Business Automation
Cloud Pak for Data & Extensions
Application, Management & Integration

We are here to help! If you have any questions or concerns, don't hesitate to get in touch with us. Our team is dedicated to providing you with the assistance you need. We are looking forward to resolving any inquiries you may have.